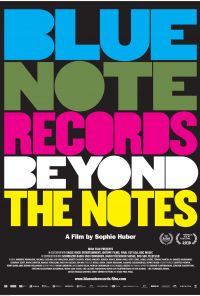 Blue Note Records: Beyond the Notes
Monday, 15th April 2019 at 8.00pm

BLUE NOTE RECORDS: BEYOND THE NOTES explores the unique vision behind the iconic jazz record label. Through rare archival footage, current recording sessions and conversations with Blue Note artists, the film reveals a powerful mission and illuminates the vital connections between jazz and hip hop.

One of the most important record labels in the history of jazz — and, by extension, that of American music — Blue Note Records has been home to such groundbreaking artists as Miles Davis, Thelonious Monk, John Coltrane, Bud Powell and Art Blakey, as well as present-day luminaries like Robert Glasper, Ambrose Akinmusire and Norah Jones.