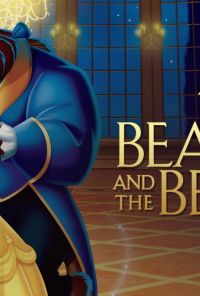 Beauty and the Beast (D100)
Rated U
88 mins 2D Digital Animated Ticket only £3.50
Synopsis
Disney 100 Celebrating timeless memories.

Having lived a life in selfishness, a young prince is cursed by a mysterious enchantress to having the appearance of a monstrous beast. His only hope is to learn to love a young woman and earn her love in return in order to redeem himself. Years later, his chance shows itself when a young maiden named Belle offers to take her ill father's place as his prisoner. With help from the castle's enchanted staff, Belle learns to appreciate her captor and immediately falls in love with him. Back in the village however, an unscrupulous hunter has his own plans for Belle.
Content Advisory: Contains mild violence and threat
First UK Showing: 22nd September 2023
If you wish to book a movie deal for this film, please do not book online, but call us on 015394 33845.