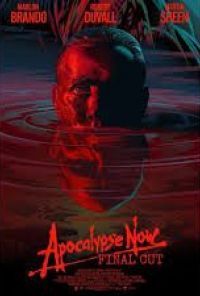 Apocalypse Now Final Cut
Francis Ford Coppola's Apocalypse Now in its 40th year presents a new, never-before-seen restored version of the film. The new film Apocalypse Now Final Cut, has been remastered in 4K Ultra HD.

Apocalypse Now Final Cut employs a ground-breaking sound system engineered to create a truly visceral experience. In addition, the film has been enhanced with High Dynamic Range HDR, delivering spectacular colors and highlights, with brighter brights and darker-dark the result is breathtaking realism.