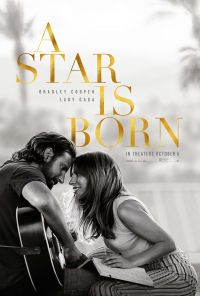 A Star is Born
Rated 15
136 mins 2D Digital Musical Adults £8.00 Evening £9.00
Synopsis
Jackson Maine, a country music star on the brink of decline, discovers a talented unknown named Ally. As the two begin a passionate love affair, Jackson coaxes Ally into the spotlight, catapulting her to stardom. But as Ally's career quickly eclipses his own, Jack finds it increasingly hard to handle his fading glory.
Content Advisory: Strong language, drug misuse.
First UK Showing: 3rd October 2018
If you wish to book a movie deal for this film, please do not book online, but call us on 015394 33845.