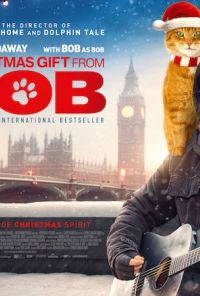 A Christmas Gift from Bob
Rated 12A
93 mins 2D Digital Family Adults £8.00 Concessions £7.00 Evening £9.00
Synopsis
In A CHRISTMAS GIFT FROM BOB, James looks back at the last Christmas he and Bob spent scraping a living on the streets and how Bob helped him through one of his toughest times - providing strength, friendship, and inspiration. Ultimately teaching each other about the true meaning of the Christmas spirit along the way.
Content Advisory: infrequent moderate bad language
First UK Showing: 25th December 2020
If you wish to book a movie deal for this film, please do not book online, but call us on 015394 33845.